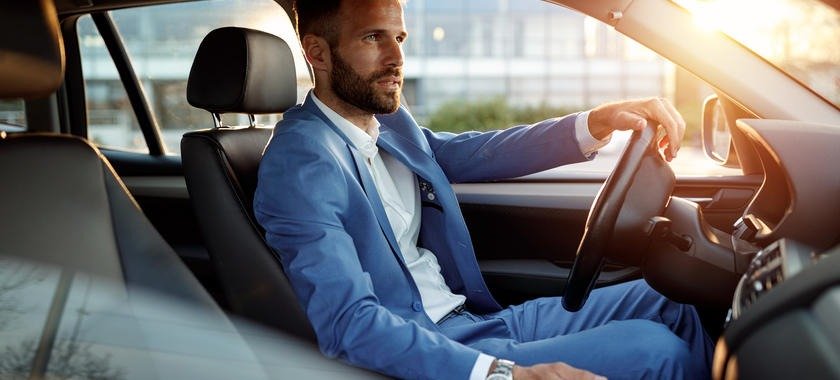 Reviews
Customer service is key in any business and Sam Auto's is no different. Take a look at our reviews or leave your own:
Buying a Mercedes A class
By Chris G
Excellent dealer Straight and honest about his cars and I drove from Cornwall to buy a car and it was everything he said it was, really pleased Also very friendly and easy to deal with Highly recommended
Customer Service tested - found to be very good!
By David J
I found Sam Autos on Autotrader as I was looking for a low mileage saloon in my budget £5.5k. They had a pristine 2010 car which fitted the bill. After a good experience buying and p.x. on my old car I drove away very happy. A few days later a non-crucial problem arose and them a few weeks later I was on holiday heading for Dorset when the car stopped – injector faulty. Over the next couple of days whilst I was away Sam Autos worked with me, a local repairer and the warranty company to get me going again.They were at pains to point out I was not alone and they were beside me to get the problem resolved and me on my way. Once back from holiday, the first problem was then dealt with at their expense using a specialist mechanic they know and now 3 months and 2500 miles later I am very happy. Would recommend these guys as its only if you need after sales service that you can truly say you made a good decision buying from and trusting them.
Amazing customer service
By Rich H
I bought a car off this garage that had arrived as a part ex the day before. Unfortunately there was a fault that no one had spotted that didn't show until I was back home over 100 miles away. The team responded to my calls immediately (at night!) and offered to let me have the car repaired locally, or I could return it. Even though I liked the car I decided to return it, and got a full refund. I work in sales, and it is important how a company supports you when things don't go to plan, more than when things go well. I'd say buy with absolute confidence from the team.
Great, would happily come back again
By David A
Have nothing bad to say, had the pleasure of a very helpful and friendly service. All the information asked for was happily provided, including printing out a missing MOT cert. The car was as described and exactly what we were looking for in a first car for our daughter.
Good seller
By Alex B
Pleasant experience as I bought my first car. Helpful through the process of checking the car. Straight forward, seller with experience - honest I'd risk to say :D Very much appreciated the fact that he guided me how to physically drive the car to a certain place and eventually he order a carrier truck as the car wasn't insured and didn't have the tax road paid which is entirely up to the buyer. One thing he can improve though which I found slightly unprofessional, giving the costumer enough time throughout the buying process - as he was rushing a bit. Apart from that I would definitely recommend this car dealer!
HOP Service
By Dave T
very professional members they had all information that I needed They helped me with all my paperwork Would definitely recommend buying my.com from home
Good experience
By Lucy T
I just bought my first car from Sam Autos. Passenger door and heater were broken and these were fixed for me, before they delivered my car to my home. Sam Autos were happy for me to pay for an AA inspector to come and check the car, for my peace of mind, but in the end they sold me 6 months warranty instead, and gave one year's MOT and one year's free AA cover. Great communication, trustworthy, very helpful and friendly.
Good , honest car dealer in North London
By Nicholas B
I visited Sam Autos with my son at the weekend to buy a BMW 1 series. Sam & his team were very freindly & helpful . The car we bought was over 10 years old but in great condition for it's age. We had one minor problem with the bonnet catch before purchase.Sam's mechanic sorted it out straight away as top priority. The young man who sorted out our paperwork was more than helpful too. Sam was very fair with us & have to say we felt we got a good deal on the car. My son is over the moon with the car. THANKYOU GUYS.
Good honest service
By Joanna S
I purchased a car from Sam autos. There was a problem with the lights on the vehicle. I had exported the car to ireland do it was more difficult to deal with. They worked with me to get lights sent over to me and I found a mechanic to fit them. They were honest and true to their word and I would definitely buy a car from them again.
Very good service
By Molly H
Very quick and helpful service. Car was ready to test drive straight away as we called ahead. Employees were very friendly and had all the information we needed. No problems so far :)
really good
By tom d
They are really good and helpful and if i have to buy a nether car i will have to cheek them out